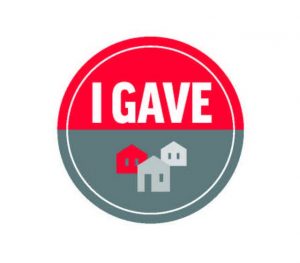 HDC MidAtlantic's Board of Directors renamed the organization's crisis/emergency fund the "Michael R. Carper Hope & Opportunity Fund" in honor of the organization's most recent past President & CEO Michael R. Carper.
Carper, who stepped aside in June, served as President & CEO for 15 years. He was only the third president to lead the organization since its founding in 1971.
Michel Gibeault, Chair of HDC MidAtlantic's Board of Directors, made the announcement at the organization's 12th annual Faces of Affordable Housing hosted April 19 at the Lancaster Country Club.
The Fund was introduced in 2016 to assist residents at-risk of eviction and homelessness. Since its creation, donors have saved 25 households from eviction including one family who lost income during a mother's maternity leave, a single father whose unexpected medical issue disrupted his ability to work and earn wages temporarily, and a resident whose savings fell short when she stopped working full-time to complete student teaching requirements for her college degree (which she got!).
This past year, HDC MidAtlantic's Resident Services Coordinators connected 311 households with eviction-prevention services and provided 171 financial literacy services to residents living at HDC MidAtlantic properties.
You can help, too. To donate to the Carper Hope & Opportunity Fund, visit hdcweb.com/donate.