HDC MidAtlantic, a member of the NeighborWorks network, was awarded $326,000 in flexible grants from the Neighborhood Reinvestment Corporation, dba NeighborWorks America. Support will be used to advance the organization's mission and support its services including affordable housing and community development activities.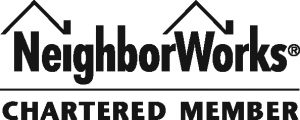 "We could not do what we do without the support of NeighborWorks.  They are a great partner that strengthens HDC MidAtlantic's capacity to advance our mission providing affordable housing to those in need," said HDC MidAtlantic President and CEO Dana Hanchin. "With high quality and safe housing, you can revitalize and stabilize a neighborhood and increase community connection and economic mobility. Housing stability improves the quality of life for individuals, protects lower-income residents from displacement and increases the opportunity for everyone to share in their community's successes."
HDC MidAtlantic will use the funds to support organizational strategic planning, preserve affordable housing, and grow resident engagement and leadership initiatives. The support includes a $4,000 grant for resident leaders living at HDC MidAtlantic's Duke Manor Apartments in Lancaster, PA, to implement programming that connects seniors and youth in the community using outdoor space for recreation, community events and gardening.
NeighborWorks America announced $70 million in grants to its network of nearly 250 nonprofit organizations located around the country. NeighborWorks organizations will use the grants to develop and manage high-quality affordable housing, help consumers set and reach their goals through financial coaching, offer homeownership education and counseling, and revitalize and strengthen communities.
"NeighborWorks America is dedicated to ensuring these grants create opportunities for people to improve their lives and strengthen their communities," said NeighborWorks America President and CEO Marietta Rodriguez.
In fiscal year 2018, the NeighborWorks network provided 457,000 housing and counseling services; owned and managed 166,900 rental homes; and created more than 41,100 jobs.