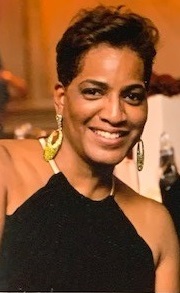 Dana Hanchin, President & CEO of HDC MidAtlantic, announced Kimberly Fletcher will serve as the organization's new Director of Human Resources.
"HDC MidAtlantic has big and bold plans for the future and Kimberly's leadership will be a valuable asset to HDC's growth as we align our human resources strategy with our new strategic direction, mission and values." Hanchin said. "HDC values people above all else:  the people we serve and the people we surround ourselves with on the team are our highest priority. We are thrilled to have Kimberly aboard to help us attract, retain, and develop a high-performing diverse workforce."
As Director of Human Resources, Fletcher will provide strategic direction, planning and management of the HDC MidAtlantic human resources functions and promote a culture of excellence, collaboration, diversity and inclusion.
Fletcher has more than 20 years of experience in Human Resources development including strategic management, recruitment, employee relations, training, onboarding, benefits administration, professional development administration and special events coordination and has worked with individuals from diverse economic, academic and cultural backgrounds. She holds The Professional in Human Resources (PHR) Certification and the Society for Human Resources Certified Professional (SHRM-CP) Certification. In addition, Fletcher also has experience in college administration, and has worked in human resources in the printing, publishing and banking industries.
Prior to joining HDC, Fletcher served as the Chief Personnel Officer for Community Action Partnership of Lancaster County (CAP). She has also previously worked for Montgomery Early Learning Centers, a non-profit established to address unmet needs for local childcare, especially those of low-income families in Montgomery and Philadelphia counties.
Fletcher earned a bachelor's degree in Drama from Franklin & Marshall College in Lancaster, PA. Both she and her family have spent several years acting and modeling for both print and television and she has also served as a voice-over talent for several projects. Fletcher has held several volunteer positions, including Lancaster Osteopathic Health Foundation (Board Member) and Bright Side Opportunities Corporation (Personnel Committee).  She also serves as a mentor for the Lancaster Chamber's Women in Business Mentoring Program and is a member of the Southeast Pennsylvania Chapter of The Drifters, Inc., which raises scholarship money for students of color attending college.