This is the second spotlight "Leadership Spotlight Series" to introduce you to the team of leaders working to advance HDC's mission and vision. Meet another Leadership Team member in the next issue of our newsletter.
In November 2019, Kimberly Fletcher joined HDC as Director of Human Resources (HR) . She brings more than 20 years of experience in HR to HDC and holds The Professional in Human Resources (PHR) Certification and the Society for Human Resources Certified Professional (SHRM-CP) Certification. Kimberly has worked to bring HDC's organizational culture, talent management and HR practices into alignment with our 2020-2025 strategic plan and commitments to racial equity, diversity and inclusion (REDI).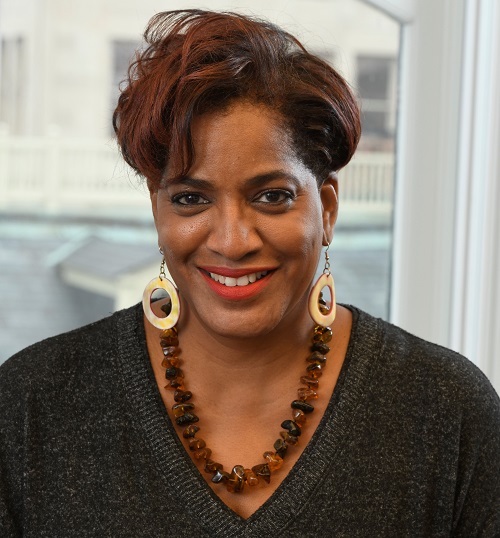 Get to know Kimberly!
What is something important about HDC you have learned in the last year that readers may not know?
The public knows that HDC is a leader in the affordable housing industry, but I think they would be surprised to learn the level of commitment our staff holds. We really care about our residents and want to provide safe housing and quality service. That is real.
You've worked at Community Action Partnership of Lancaster County as Chief Personnel Officer. Why do you choose to work in the non-profit sector, specifically community development?
I was actually introduced to the non-profit sector while working in Philadelphia, for a childcare organization. I fell in love with the work and the passion of our employees and was thrilled to follow that same path when my career brought me back to Lancaster. In essence, I really enjoy non-profit work. People are committed, passionate and truly want to make a positive impact in their respective communities, which I find to be refreshing.
What would people be surprised to know about you?
I am relatively skilled in swinging a hammer! My father was a contractor and Master Plumber and exposed my siblings and I to his craft. I truly appreciate HDC's focus in providing a safe home for our residents. Daddy did that every day and I appreciate our focus more than anyone will ever know.
You've been leading our Employee Engagement Committee and sending out "fun" emails to keep staff engaged and encouraged while working remotely. What is your "fun" philosophy?
I have a sign in my office that reads, "Laugh as Much as You Breathe." That sums it up. Life is complicated enough; I don't need my behavior or outlook to amplify the complexities of life.
As the Director of HR and a member of the REDI (Racial Equity, Diversity and Inclusion) team, you have a first-hand look through the REDI lens we've been applying to all facets of our work and throughout our organization. What are you most proud of HDC for doing in recent months to advance equity as an organization?
REDI work has always been important; however, we need to correct the disparities that have plagued the housing industry for decades. I am very proud to work for an organization that recognizes the value in doing so. I was very appreciative that HDC generated a thoughtful, caring and immediate response in the wake of George Floyd's murder and the ensuing social injustices practiced throughout our society. I am also very proud that HDC generated educational information related to the history of Juneteenth and that we have also identified it as an official HDC Holiday.