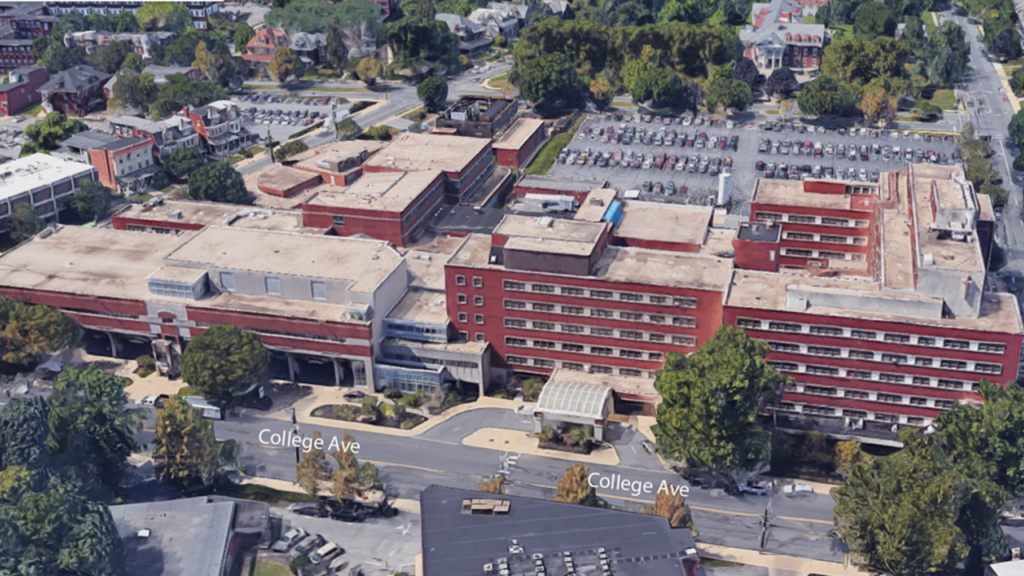 For several years HDC has been seeking opportunities to create new housing communities in our "hometown" of Lancaster, and now for the first time in over two decades we have that opportunity. In partnership with Washington Place Equities (WPE), a Baltimore-based real estate development firm, last month HDC announced plans to transform a former hospital campus into a mixed-use, mixed-income development including affordable and market-rate housing and retail and office space for local businesses and organizations.
This development offers the possibility to add diverse housing and retail/commercial options in the heart of one of Lancaster's neighborhoods and revitalize an entire city block. Our plans include up to 120 affordable apartments and townhomes to be constructed in two phases, across three parcels throughout the campus.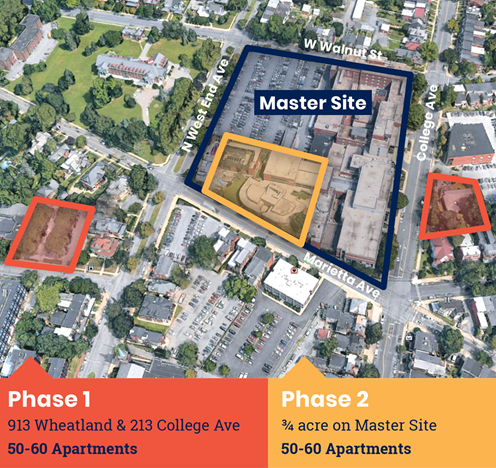 We believe that investing in new affordable housing in communities with a decades-long history of unequal access to housing, such as the City of Lancaster, is one of the most tangible and long-lasting impacts we can make to remove barriers, increase opportunity and advance equity in the community.
"This will be one of the most important developments the city has seen in many years, not just because of its scale and the historic significance of the hospital for the Lancaster community," says Dana Hanchin, President and CEO of HDC. "We also have the opportunity to model what equitable development can look like, with a third of the total housing proposed for the site being affordable for working families and households with lower incomes."
We are in the very early stages of the development process as this month HDC and WPE are presenting the proposed redevelopment to Lancaster's City Council for rezoning to mixed use. Once rezoning is approved, we will begin the design development process and fundraising/financing for the development. If you are interested in playing a role to help make this transformational project happen, please contact Claude Hicks, Director of Real Estate Development at chicks@hdcweb.com.
To learn more, visit the project website at: www.collegeavenueplanning.com.