Housing Development Corporation (HDC) MidAtlantic recognizes that having a safe, affordable place to call home is a cornerstone for household stability and growth, where residents can experience joy and feel hopeful about their future. Since 1971, we have been working diligently to provide housing that is safe and affordable to those with lower incomes, focusing on seniors, families with children and individuals living with disabilities. Over our long history, HDC MidAtlantic has established a reputation as a knowledgeable and trusted leader in the affordable housing industry. And today, we serve over 5,000 residents in 58 communities located in urban, suburban and rural areas across Pennsylvania, Delaware and Maryland.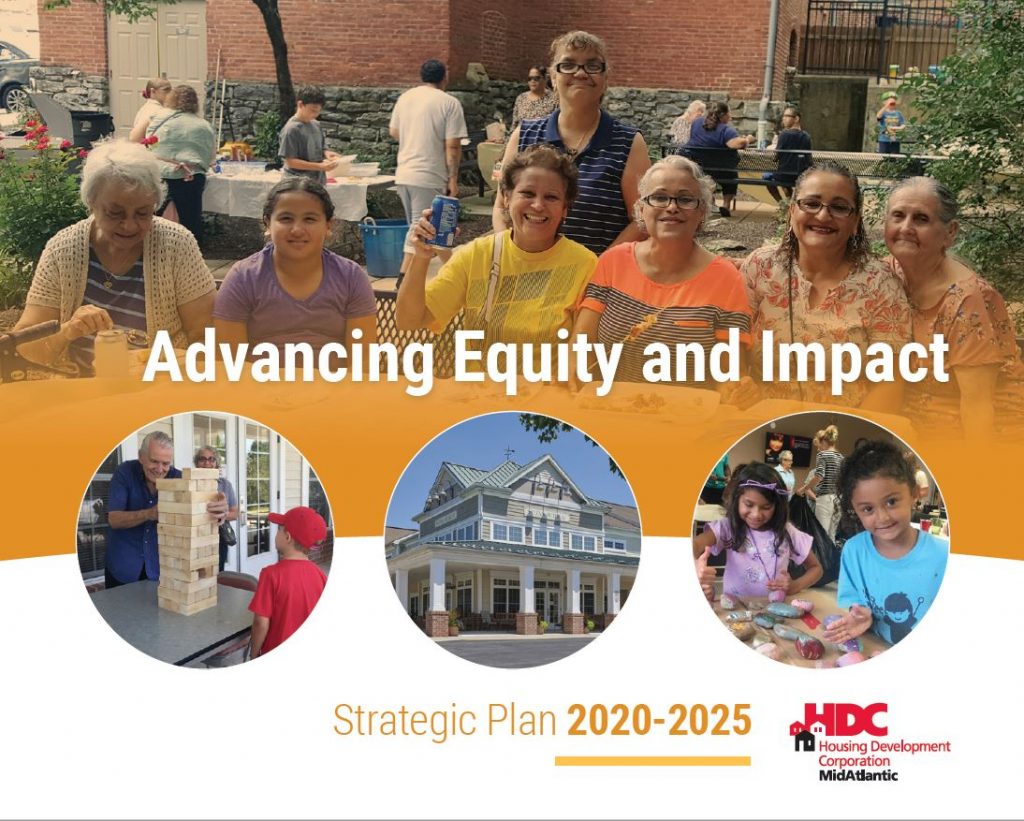 The future of HDC MidAtlantic builds upon our strong foundation, and there is so much work to be done. Growing income inequality, systemic barriers, diminished resources, and lack of quality, affordable housing beg the question: what more can we be doing? How can we increase our impact in communities and in people's lives? In what ways can HDC MidAtlantic be big, bold and transformational?
We asked our board members, employees, residents, partners, colleagues and friends these very questions. We listened openly to feedback and insights with the intention to position HDC MidAtlantic for growth and respond effectively to the challenges that communities face across our region. We recognize collaboration and partnership are critical to our success. We must rally together because the affordable housing crisis is simply too big to address alone.
Over the next five years, we pledge to grow from 3,700 to 5,000 apartment homes. We will deepen our partnerships and create new ones to serve the most vulnerable populations. We will keep people at the center of our work by advancing racial equity, diversity and inclusion and connecting residents to services so that they can reach their full potential. We will seek new housing solutions and advocate on issues that impact our industry, our communities and the people we serve.
We are excited about our future and invite you to jump right in and take the journey with us. Let's get to work!

Download and read our 2020-2025 Strategic Plan.